Do you need to buy pallet racking? At CONESCO, you'll find comprehensive information about buying high quality pallet racking, and a full catalog of pallet racking equipment. We sell both new and used pallet racking, from the most basic to the most complex. When you're ready to buy pallet racking, you're sure to find the warehouse storage inventory you need at CONESCO.
Contact our warehouse experts >>
We've been selling and buying pallet racking since 1986. Let us help you make the right decision when buying pallet racking for your business. Contact us today to learn more about purchasing pallet racking in large quantities.
"The staff at Conesco Storage Systems is responsive, prompt, professional and courteous. From Bill, who took my first call to Scott who came to my place of business to spec the job, excellent service! I look forward to continued business with Conesco." – Stephen Werner

Buy pallet rackets for the best price
Establishing or remodeling a warehouse or distribution center can be expensive, especially without the right guidance. One of the most important factors is working with an expert in pallet racking equipment and solutions. Other factors that can make the process more expensive include:
Lack of experience
Lack of expert warehouse planning
Buying and installing the wrong pallet racking equipment
Not establishing safety protocols (and installing safety equipment)
Buying damaged or otherwise unusable equipment
Save yourself time and money by making the right pallet racking choices in the beginning. Avoid costly and frustrating removal, repurchasing, and reinstallations (which also cause delays in your business). At CONESCO, you'll get a fair price from industry professionals who understand your needs.
Buy pallet racks quickly
Not only do lack of experience, doing it wrong, and accidents cause a warehouse setup to cost more, these mistakes can also cause serious delays. Our team at CONESCO has been selling pallet racking, and providing warehouse design, and pallet racking layout services, since 1986. Needless to say, we do this all the time!
Contact us today to learn about our pallet racking catalog and how we can help you set up or redesign your warehouse. Our thorough approach to planning keeps us on schedule.
Buy pallet racks safely
Imagine a complete disaster in your warehouse as inexperienced laborers attempt to figure out how to install your new pallet racks. Beware of people interested in selling you pallet rack, or installing it, who have no track record of deep industry knowledge, your kind of needs, or equipment quality. The purchase and installation of pallet racks is a specialized skill requiring specialized equipment and professionals. The relocation, capacity changes, or complete new setup of a warehouse is stressful enough. There are important decisions to be made and the safe installation of your warehouse shelving and equipment is one of them.
What to expect when buying pallet racking
Step 1: Let's talk! We want to know about your unique warehouse or distribution center situation. Are you upsizing? Downsizing? Relocating? We have a lot of questions and we're sure you do, too.
Step 2: Get custom and detailed guidance for your particular situation.
Step 3: Get to work buying the right equipment—and installing with our expert help if you need that.
"I really enjoyed working with Conesco. Their staff was responsive and helped me and my company with a large project. Would highly recommend." – Spencer Jackson
Talk to one of our warehouse experts
Frequently asked questions about buying used pallet racking equipment
Here are some of our most frequently asked questions:
Do you serve my location?
CONESCO serves the entire United States from multiple locations.
What are the sizes, capacities, and styles of the used pallet racks?
First, you'll want to know the specifications of the used pallet racks you're considering. When you're ready, we'll provide you with specifications, such as size, capacity, and style in PDF format, over the phone, or in person. You're also welcome to visit our nearest location to see the equipment and verify specifications.
What is the condition of the used pallet racking equipment?
Next, you need to know what condition the used pallet racking equipment is in that you're considering. One of our CONESCO pallet racking experts will email you photographs related to our equipment. We'll tell you whether the condition is excellent, "like new," or otherwise.
It's important that you know:
We want you to tell us your specific expectations for equipment appearance and condition.
We sell only pallet racking equipment that has good structural integrity, so it's safe up to the weight capacity for its size.
Pallet racking and warehouse equipment are made of metal, which creates the aesthetic imperfections you see on much used equipment (such as rust). Taking those into account as well, we take structural integrity, appropriate sizing for the job, and safety very seriously.
As needed, we can fabricate materials to adjust sizing for your purposes. To accomplish that, you might receive equipment that includes two or more colors—such as custom height-adjusted uprights with silver footplates.
Are aesthetics important to you? We'll work hard to find the right equipment for your needs, and in the color and condition you prefer.
If you need new equipment, in pristine condition from the manufacturer, we can provide a quote.
Does the pallet rack seller have an excellent reputation?
We encourage you to consider this factor carefully for the sake of safety and your investment of time and money. Be sure you're dealing with a reputable seller to ensure that you're told the truth. For example, if the pallet racking was dismantled and removed by amateurs, it could have been damaged, causing structural problems the seller doesn't know about or tries to conceal.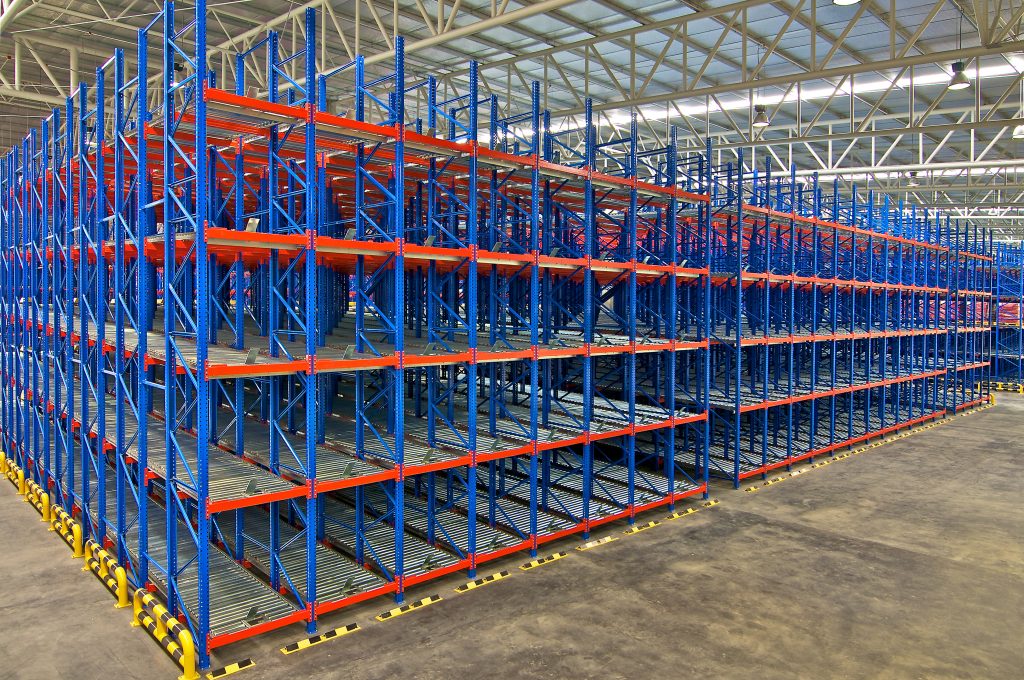 We are your pallet rack professionals
At CONESCO, we've been helping companies buy pallet racking equipment since 1986. With over 150 years of combined experience, and extensive industry connections, you'll have respected experts at your disposal. Trust us when you need to buy new or used pallet racking equipment. We're here to help!
Purchase Pallet Racking FAQs
We get that question all the time! It depends on many factors such as:
will the warehouse be shut down or,
will it still be operating?
How much material is there?
Are the uprights bolted down to the ground?
Best practice is to give yourself multiple months of time in planning so that way you provide a buffer for your project to finish according to a timeline. Getting a full count of the materials and good pictures is a great way to start the process of evaluating the decommission of your warehouse.
It might be quicker than you think! The first step is to give us a call or have us call you. Once we have a good understanding of your unique situation, we typically provide a quote within 5 days and will schedule a time with you to have one of our team members come visit your site.
Yes! There are a few things that will need to happen in order to ensure everyone's safety and some other items need communicated like an agreed upon timeline. It's true, an operating warehouse will sometimes slow down a teardown project. But, we understand it's necessary to avoid disruption of your business during the warehouse shelving and equipment removal process.
Our specialty is in used pallet racks (uprights, beams, wiredecks, pallet supports), pallet rack accessories (like guide/ guard rail, netting), conveyor systems, mezzanines, and pick modules. If your warehouse also includes different material like
balers
shrink wraps
or lifts,
then we can buy/ remove those as well.
Sometimes material is in bad shape or is a very uncommon size or outdated brand. In some of these cases we do not purchase the materials, however we still can provide you with our teardown services to remove the materials from your warehouse. We encourage everyone to reach out so we can better understand what is in your warehouse and what your intentions are. Once we have a good understanding, we are happy to provide you with our recommendations, even if that means not using us.
Absolutely! Removing used warehouse equipment is a messy job. All debris will be properly disposed of and the floors swept.
No. Removing floor anchors does create holes but we take responsibility for grinding them down to be flush with the cement or fill them with cement epoxy.