Relocating or shutting down a warehouse requires that you sell pallet rack. At CONESCO, we have been buying and selling pallet rack since 1986. We know pallet rack needs to be sold in a way that is quick, safe, and for the best dollar return for your company. While you might have other used warehouse equipment, selling the pallet rack is one of the most important parts of the warehouse shutdown process. Get the information you need to make the right decision about this important responsibility. Contact us now to learn more about what it takes to sell warehouse pallet rack in large quantities.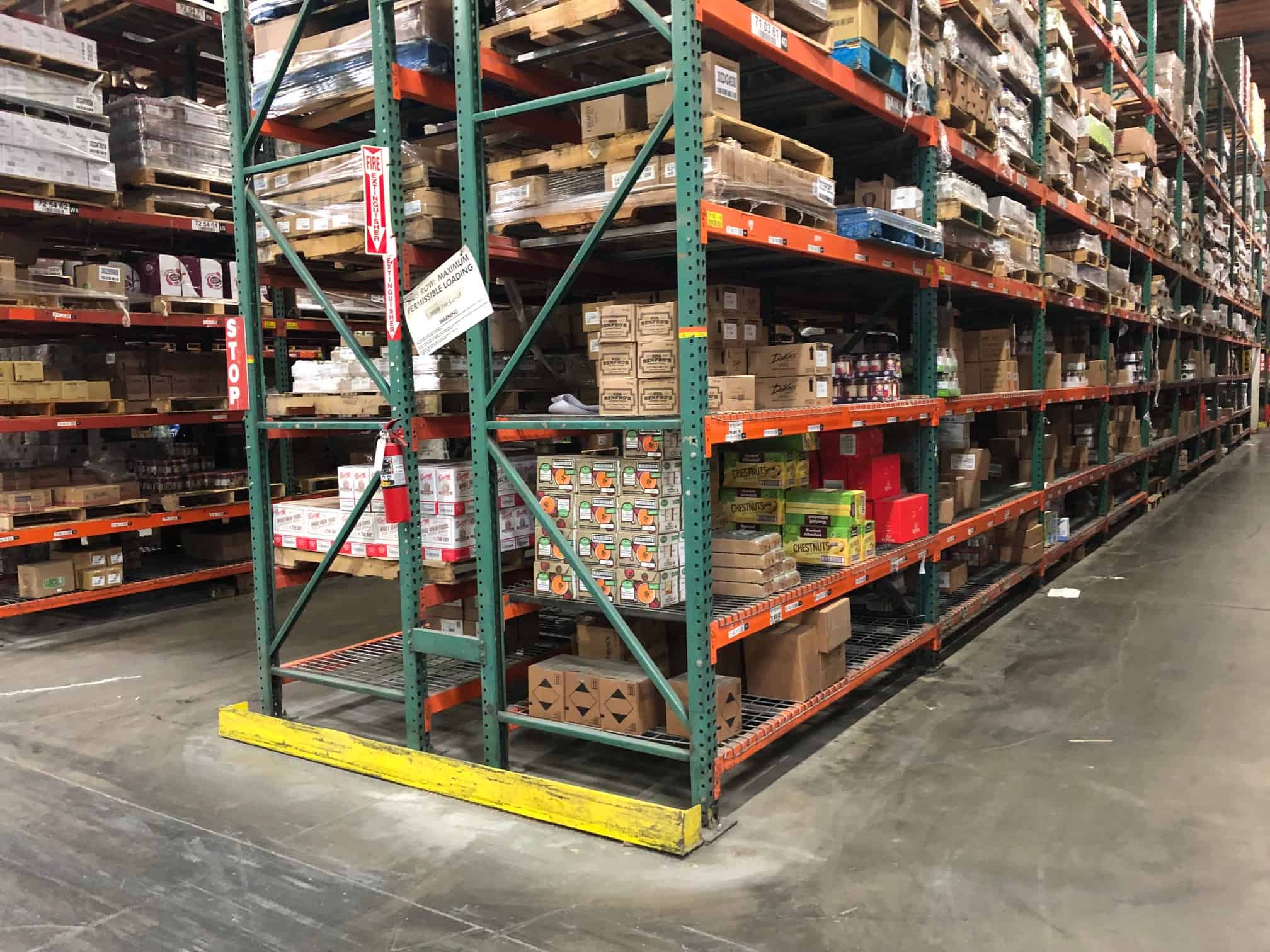 Sell pallet racks for the best price
Shutting down a warehouse or distribution center can be costly–when it's done the wrong way. Here are a few things that can make the process more expensive:
Lack of professionalism
Lack of experience
Doing it wrong
Accidents
Not meeting deadlines
Contact us to get started today:
Making the wrong decision about your pallet racking removal can be costly. Not only will we offer you a fair price, you will get the added value of our professionalism and experience.
Sell pallet racks quickly
Not only does lack of experience, doing it wrong, and accidents cause a warehouse teardown to cost more, these things can also really slow the process down! Our team at CONESCO has been quoting, planning, and executing the removal of pallet racking since 1986. Needless to say, we do this all the time!
Contact us to learn about our efficient method of pallet racking removal. Our thorough approach to planning keeps us on schedule.
"Working with Conesco was great. He asked the right questions, understood what we needed and our Denver Facility went in under budget. Good guys and good prices."
"I have worked with Conesco for over 8 years, they are leaders in the Racking Industry, exceptional customer service and great in every aspect to work with. I refer them to all my customers with racking needs."
Sell pallet racks safely
Imagine a complete disaster in your warehouse as inexperienced laborers attempt to figure out how to break down that pallet rack. Beware of people interested in buying your pallet rack but have no track record of actually tearing it down safely. The removal of pallet rack is a specialized skill requiring specialized equipment and licensed professionals. The relocation, downsizing, or liquidation of a warehouse is stressful enough. There are important decisions to be made and the safe removal of your warehouse shelving and equipment is one of them.
What to expect when selling pallet rack
Step 1:
Let's talk! We want to know about your unique warehouse or distribution center situation. Are you liquidating? Downsizing? Relocating? We have lots of questions and we're sure you do, too.
Step 2:
Get a custom and detailed quote within 5 days.
Step 3:
We get to work! We execute your custom plan based upon a specific timeline.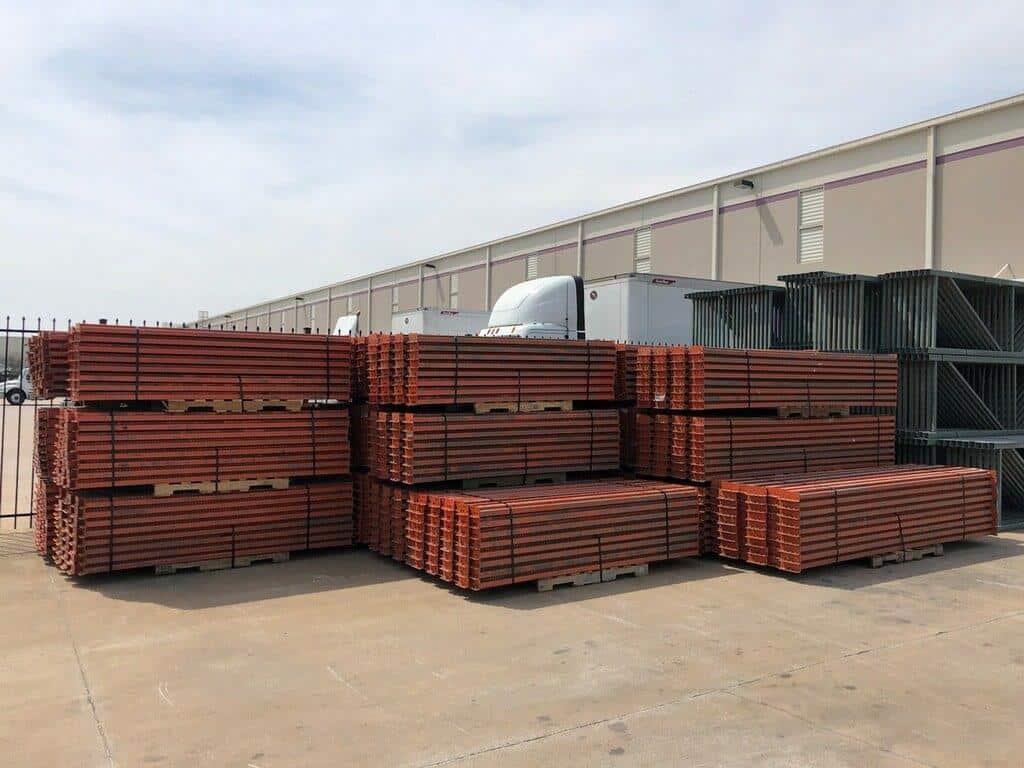 Frequently asked questions about selling used warehouse equipment
Here are some of our most frequently asked questions: 
Do you serve my location?
CONESCO serves the entire United States from multiple locations.
How quickly can we get started?
It might be quicker than you think! The first step is to give us a call or have us call you. Once we have a good understanding of your unique situation, we typically provide a quote within 5 days and will schedule a time with you to have one of our team members come visit your site.
How long will the used equipment removal process take?
We get that question all the time! It depends on many factors such as:
will the warehouse be shut down or,
will it still be operating?
How much material is there?
Are the uprights bolted down to the ground?
Best practice is to give yourself multiple months of time in planning so that way you provide a buffer for your project to finish according to a timeline. Getting a full count of the materials and good pictures is a great way to start the process of evaluating the decommission of your warehouse.
Will you buy and remove everything from our warehouse?
Our specialty is in pallet racking (uprights, beams, wiredecks, pallet supports), pallet rack accessories (like guide/ guard rail, netting), conveyor systems, mezzanines, and pick modules. If your warehouse also includes different material like
balers
shrink wraps or
lifts,
then we can buy/ remove those as well.
Sometimes material is in bad shape or is a very uncommon size or outdated brand. In some of these cases we do not purchase the materials, however we still can provide you with our teardown services to remove the materials from your warehouse. We encourage everyone to reach out so we can better understand what is in your warehouse and what your intentions are. Once we have a good understanding, we are happy to provide you with our recommendations, even if that means not using us.
"The staff at Conesco Storage Systems is responsive, prompt, professional and courteous. From Bill, who took my first call to Scott who came to my place of business to spec the job, excellent service! I look forward to continued business with Conesco."
Will you clean up after you have finished with the shelving and equipment removal?
Absolutely! Removing used warehouse equipment is a messy job. All debris will be properly disposed of and the floors swept.
Will you leave holes in the floor or walls?
No. Removing floor anchors does create holes but we take responsibility for grinding them down to be flush with the cement or fill them with cement epoxy.
We are still operating. Can you work around us?
Yes! There are a few things that will need to happen in order to ensure everyone's safety and some other items need communicated like an agreed upon timeline. It's true, an operating warehouse will sometimes slow down a teardown project. But, we understand it's necessary to avoid disruption of your business during the warehouse shelving and equipment removal process.
We are the pallet rack removal professionals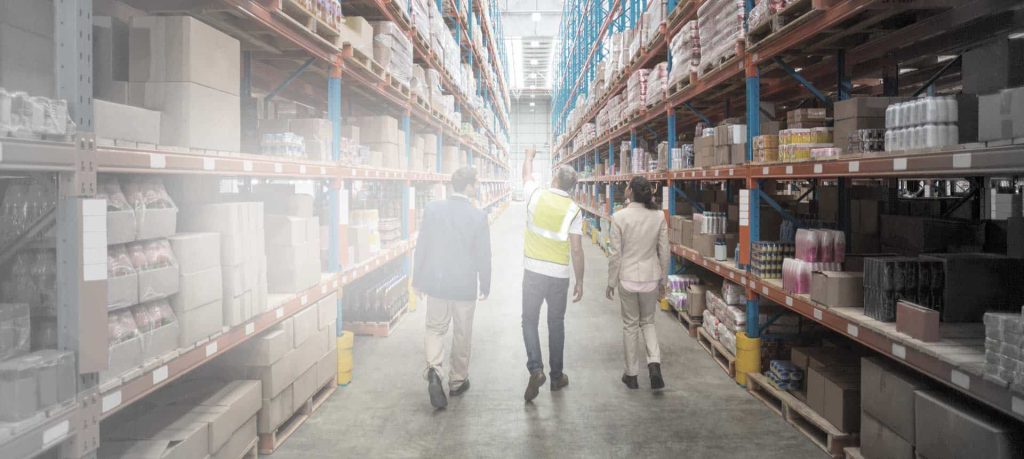 Rely on our combined experience and connections to be at your disposal. Material handling equipment, warehouse machines, and supplies require precise knowledge and training to properly maintain and relocate. From pallet racks to lifts and jacks, CONESCO Storage Systems has experience with material handling equipment of all shapes and sizes.