An expert warehouse racking planner can help you establish a safe and efficient warehouse, storage facility, or distribution center. With a customized pallet racking layout, you could make your business more profitable by increasing storage capacity, reducing damage to goods, and enhancing order fulfillment. That means easier access to inventory, which is essential to productivity in a warehouse or large storage facility.
The right warehouse racking planner can evaluate your pallet racking layout and identify planning problems that could cause delays. For example, when pickers can't access the inventory they need at critical times, you'll be slow to process and deliver orders. Ensure your pallet racking layout and systems are optimized for efficiency—your reputation, and your bottom line, may depend on it.
Our team at CONESCO has been providing warehouse racking planner services since 1986. This service requires precise knowledge and years of experience. We bring over 150 years of combined warehouse planning and material handling experience to every job. From pallet rack decking to pallet rack load beams, upright frames, and other storage options, CONESCO Storage Systems has experience planning warehouse racking with solutions and equipment of all shapes and sizes. Call us today with your warehouse racking planner needs.
Warehouse pallet racking layouts to improve your bottom line
An inefficient pallet racking layout could be costing your business precious time and money. With the right warehouse racking planner, your storage solutions can help reduce expenses, maximize space for inventory, and create a safer working environment.
"It was a real pleasure working with Conesco on my storage project. I wasn't exactly sure as to what I needed but after talking with their staff they laid out a plan that was both efficient for my needs as well as cost friendly. I would highly recommend them."  -Teri Taylor
Reduce Warehouse Operating Expenses
A well designed pallet racking system can reduce operating expenses and increase efficiency in a warehouse or storage facility. Downtime can also be minimized during design, pallet rack assembly, and installation to keep your business running as smoothly as possible—a quick and easy upgrade well worth the investment.
You can also save on maintenance costs with scratch-resistant finishes. And pickers will be able to increase productivity by accessing inventory quickly using carton flow racks.
Maximize Warehouse Storage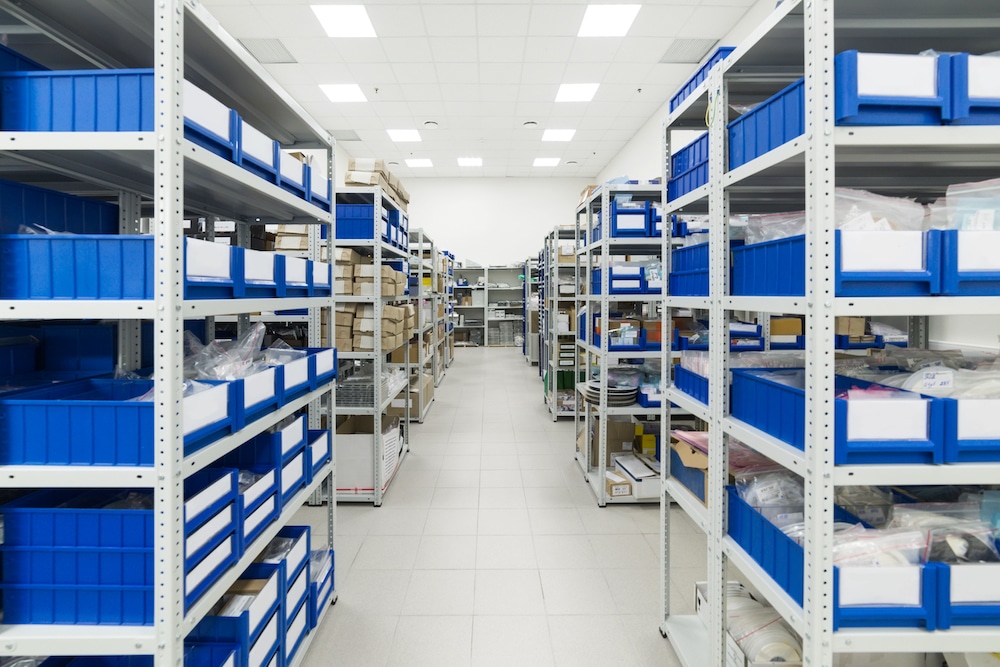 Warehouse racking planners at CONESCO bring expertise in creative pallet racking layout solutions to maximize warehouse storage space. For example, vertical storage solutions enable businesses to stack inventory, taking advantage of unused space while keeping inventory easily organized and accessible. Vertical pallet racking also helps to maintain clear aisles, increasing safety for employees.
Optimize Warehouse Safety
In addition to reducing operational expenses and increasing storage space, warehouse racking planners use quality pallet tracking systems to optimize safety. Forklifts can maneuver safely with adequate aisle space, abundant storage space helps to ensure sufficient room for workers to navigate and handle inventory. Precautions devices such as column protectors provide extra safety.
"The staff at Conesco Storage Systems is responsive, prompt, professional and courteous. From Bill, who took my first call to Scott who came to my place of business to spec the job, excellent service! I look forward to continued business with Conesco." – Stephen Werner
Choose the right pallet racking system
Your warehouse or storage facility is unique, with needs specific to your space, goals, and priorities. Our warehouse racking planners will assess your facility's layout and organization, and determine your available space and how much more space you need.
They'll recommend the most appropriate pallet racking system for your needs, whether that's drive-in racking systems, teardrop pallet racking, or a different solution or combination of pallet racking systems.
Pallet racking systems are only as good as their quality. That's why we take quality, efficiency, and safety seriously. You can feel confident that with CONESCO you're getting superior service, warehouse racking expertise, and excellent products.

Choose from multiple pallet racking systems
Among our pallet racking system options, you'll find teardrop, cantilever 3000 series, double-slotted, and more. If you're looking for a different system, our warehouse pallet racking experts will help you choose the best system for your needs—with a focus on durability and safety.
Pallet rack decking options
Wire decking and wood decking are both excellent choices, but wire decking improves your ability to see inventory while providing an increased safety net. It also offers lower risk of fire, broken boards, rotted wood, and other hazards that could jeopardize worker safety. At CONESCO, we'll help you determine which pallet rack decking storage option is best for you.
Load beam options
Pallet rack load beams provide critical support to shelves and their contents, so they must be made of high-quality material and be installed by professionals. One-piece, tube-seamed load beams, for example (without exposed welds that could snag other objects) offer a high quality solution. They also feature strong, tapered studs on the beam connector places, which provide improved connection safety. Our warehouse racking planners can guide you to the most suitable load beam solutions for your warehouse and inventory.
Upright frame options
If you need variable height and width settings, pallet rack systems with customizable upright frame options could be the answer. They can enhance your warehouse efficiency and improve safety with better layout. And, give you the ability to store inventory of varying sizes in your warehouse racking system.
Anchoring options
Solid, efficient pallet racking systems take into account the floor material and best anchoring options. Concrete is a typical warehouse floor material, but not all concrete floors have the same load capacity. A warehouse racking planner will be able to confirm your floor's load capacity and condition—whether concrete or another material—and determine the right layout and anchoring solutions to meet your needs.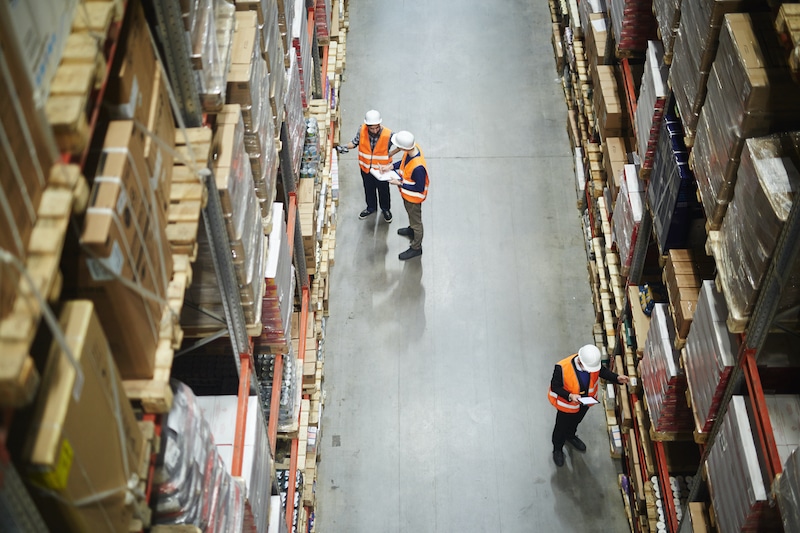 Are your current warehouse pallet racks the right storage solution for you?
You may be wondering whether you have the right pallet rack storage solutions in your warehouse. One way to get a quick, approximate answer is to follow these three steps:
Step 1: Calculate pallet rack load capacity
Step 2: Determine optimal aisle width
Step 3: Keep up with your regular warehouse inspections
Those steps won't tell you everything you need to know, but can get you started. With help from one of our warehouse racking planners, you can have a comprehensive assessment of your current solutions and a warehouse pallet racking layout and system plan.
Let Conesco help you with your pallet racking systems
CONESCO is your total service provider for industrial pallet rack systems, including warehouse layout design services and installation. We know the essential role warehouse layout and shelving solutions play in your business. Our warehouse racking planners will help you organize your warehouse pallet racking in the most efficient way possible to maximize storage, reduce unnecessary expenses, and optimize safety. That could include top-of-the-line pallet rack wire decking, pallet racking uprights, heavy-duty beams, and more—from leading brands.
Contact CONESCO today for warehouse racking planning you can trust.
Get in touch with our warehouse experts >>
Warehouse Racking Planner FAQs
We get that question all the time! It depends on many factors such as:
will the warehouse be shut down or,
will it still be operating?
How much material is there?
Are the uprights bolted down to the ground?
Best practice is to give yourself multiple months of time in planning so that way you provide a buffer for your project to finish according to a timeline. Getting a full count of the materials and good pictures is a great way to start the process of evaluating the decommission of your warehouse.
It might be quicker than you think! The first step is to give us a call or have us call you. Once we have a good understanding of your unique situation, we typically provide a quote within 5 days and will schedule a time with you to have one of our team members come visit your site.
Yes! There are a few things that will need to happen in order to ensure everyone's safety and some other items need communicated like an agreed upon timeline. It's true, an operating warehouse will sometimes slow down a teardown project. But, we understand it's necessary to avoid disruption of your business during the warehouse shelving and equipment removal process.
Our specialty is in used pallet racks (uprights, beams, wiredecks, pallet supports), pallet rack accessories (like guide/ guard rail, netting), conveyor systems, mezzanines, and pick modules. If your warehouse also includes different material like
balers
shrink wraps
or lifts,
then we can buy/ remove those as well.
Sometimes material is in bad shape or is a very uncommon size or outdated brand. In some of these cases we do not purchase the materials, however we still can provide you with our teardown services to remove the materials from your warehouse. We encourage everyone to reach out so we can better understand what is in your warehouse and what your intentions are. Once we have a good understanding, we are happy to provide you with our recommendations, even if that means not using us.
Absolutely! Removing used warehouse equipment is a messy job. All debris will be properly disposed of and the floors swept.
No. Removing floor anchors does create holes but we take responsibility for grinding them down to be flush with the cement or fill them with cement epoxy.