Conesco Storage Systems liquidates warehouses for various clients in Minneapolis, MN across the US. Our warehouse liquidators in Minneapolis can help you decommission a warehouse and sell material handling equipment. Our professional team and extensive experience equips us to handle large liquidation jobs.
Talk with our warehouse liquidation team about how to get started today:
Large scale warehouse liquidations in Minneapolis, MN
Our seasoned warehouse liquidators have actionable knowledge that benefits you throughout the liquidation process. For warehousing and material handling expertise in Minneapolis, look no further.  Conesco Storage Systems are your warehouse leaders, offering complete warehouse liquidations along with an array of warehouse services. We have the team you want to talk to, no matter what position you are in.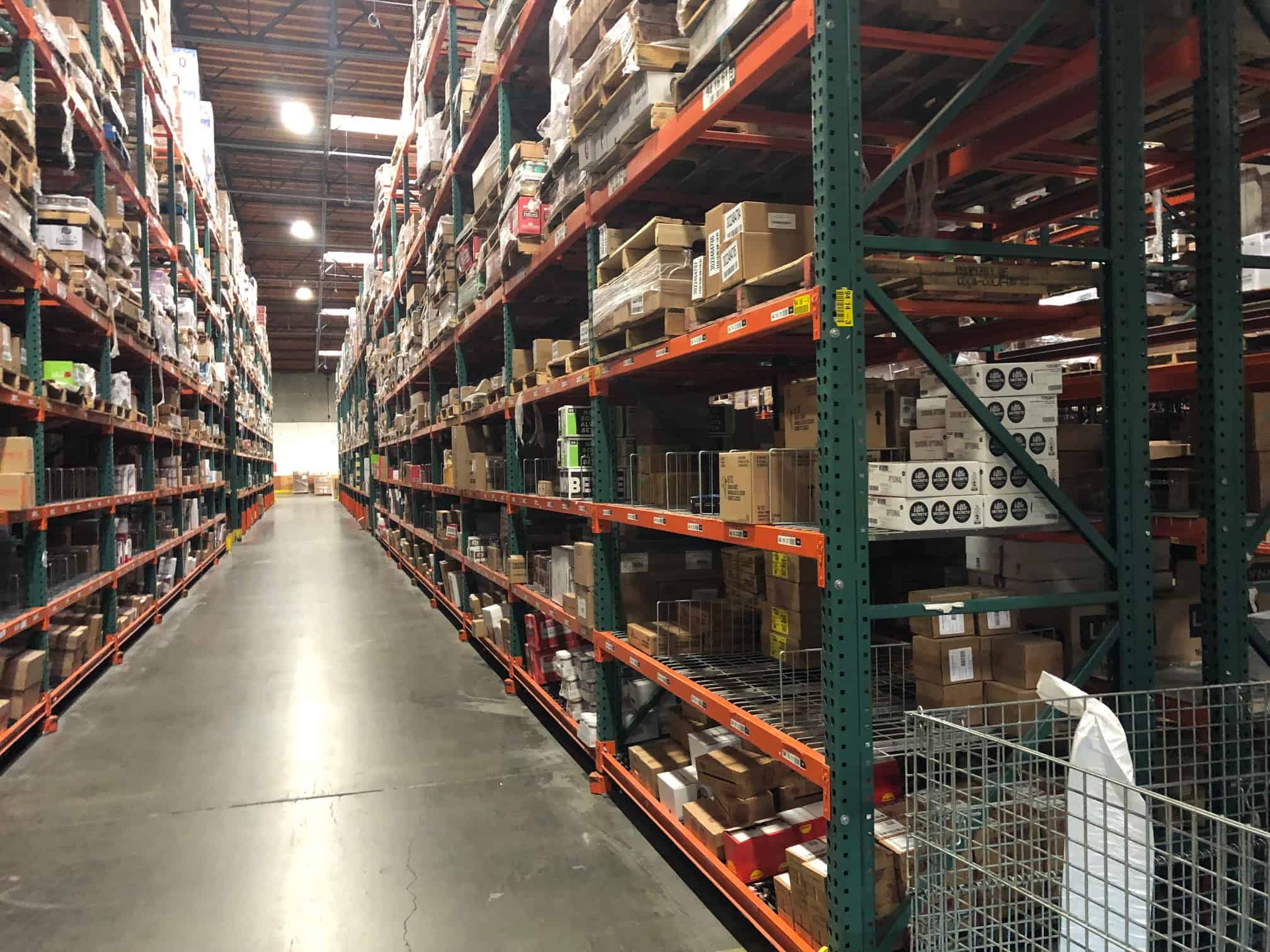 Material handling equipment and warehouse machines & supplies often require precise knowledge and training to properly maintain and relocate. Our team in Minneapolis, MN has been working since 1986, bringing over 150 years of combined material handling & warehouse liquidation experience. From pallet racks to lifts and jacks, Conesco Storage Systems has experience with material handling equipment of all shapes and sizes — we are warehouse liquidators.
Our Minneapolis liquidation team includes:
An expert in industrial real estate who creates finder fee relationships
A knowledgeable equipment buyer with high purchasing power
A crew of experienced warehouse liquidation experts ready to help you
Our Minneapolis, MN liquidation service Includes:
Providing labor for equipment installation and/or dismantling
Sales of pre-owned warehouse machines and material handling equipment at great prices
Maintain inventory in multiple locations across the US for easy, affordable warehouse solutions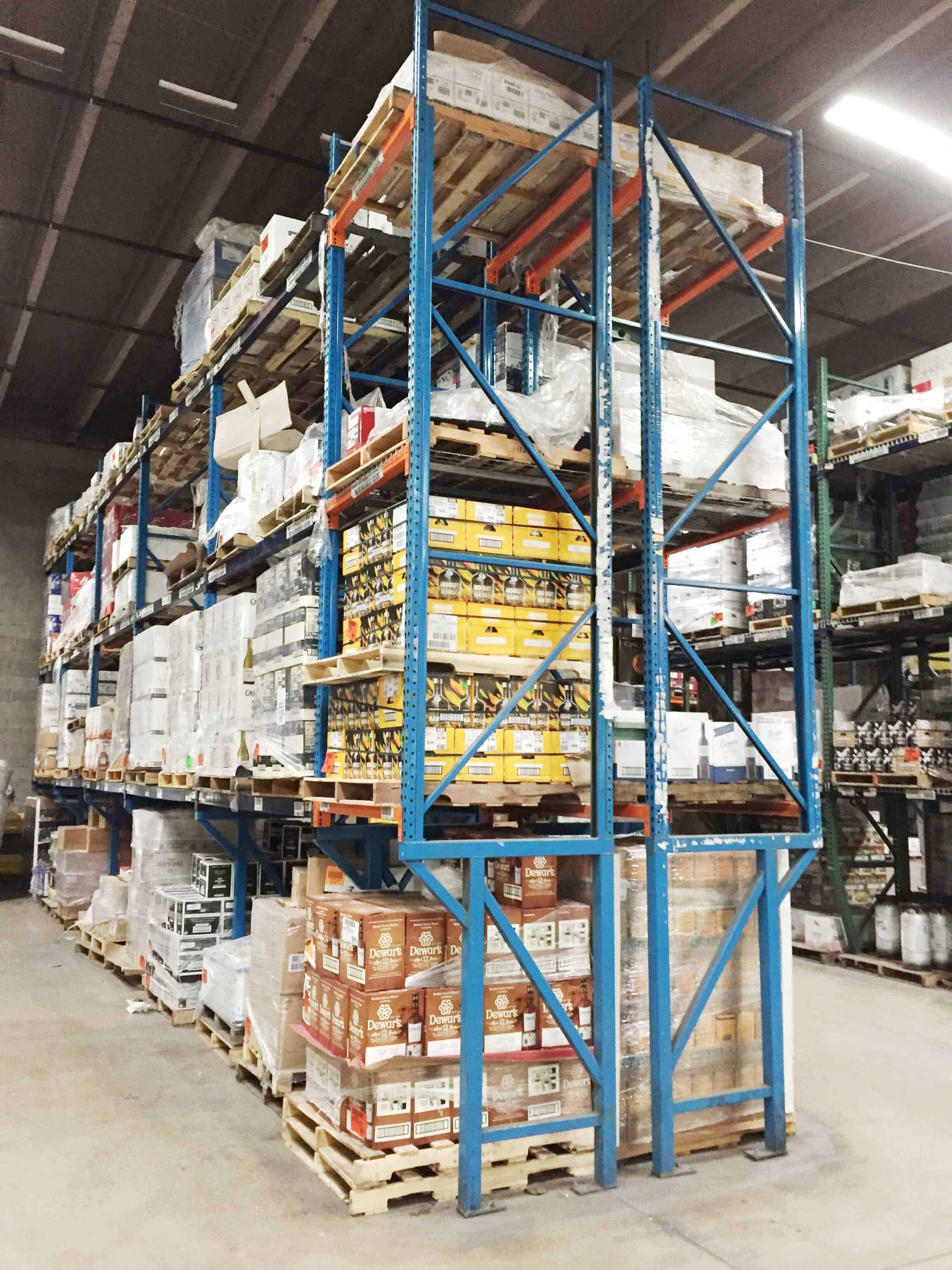 "We took the 2-hour drive to pick it up and it was ready for us, the transaction took 5 minutes. The conveyor was much better than the original ones on the saw, a great value and we were treated like we were buying a hundred of them by Conesco, just for our little old one conveyor. Good company."
Our warehouse liquidators are skilled to handle all types of equipment.
1. Teardrop Pallet Racks
Easy assembly and rack adjustability are the advantages that boltless Tear Drop Pallet Racks offer. Tear Drop Pallet Racks are economical, efficient and flexible in their uses. It is no wonder these are the fastest selling warehouse liquidation equipment!
2. Pallet Flow Racks
Pallet flow racks, also known as "gravity flow," are a first in, first out storage system. Pallet flow racking maximizes storage space by minimizing aisles. We have buyers waiting to buy your pallet flow racks.
3. Wire Decking
Open grid wire decking is required at warehouses, distribution centers and manufacturing plants for safety reasons on pallet racking. Wire decking prevents pallets from falling through the rack structure. Wire Decking complies with state and local Fire codes. Open grid wire decking provides an open deck so heat can reach the sprinkler system and allow water to extinguish fire.
4. Drive in racking systems
Drive In Pallet Racking is installed in warehouses and distribution centers that need high density storage for their products. Drive in racking systems are a first in, last out method of storage. Drive in racking is best used with a large quantity of similar products that are not time sensitive. Since this warehouse storage system allows users to achieve double or more storage capacity, there is high demand to purchase Drive in racking.
5. Push back pallet racking
Push back racking offers the best of both worlds when it comes to warehouse storage. Push back pallet racking offers more storage without slowing down product rotation. It is becoming a more and more popular choice for distribution centers. Let us connect you with the right buyers for this type of storage system.
6. Cantilever racks
Cantilever Racks are great for storing long items using horizontal arms that extend out from a vertical column. Think of lumber storage as an example. Cantilever Racking is good for non-uniform products such as furniture and building materials.
7. Conveyors
Conveyor systems move product quickly through the warehouse. There is a great need for industrial conveyor systems in warehouses and distribution centers.
8. Stack racks
Stack racks are a staple in every warehouse storage system. Stack racks are also referred to as:
stackable box,
stackable container,
stackable pallet,
stackers,
stackable storage bins,
stacking bins, and
stacking pallets.
Not only are they quite common, they are always an important part of every warehouse liquidation.
9. Industrial Carousels
In order to liquidate industrial carousel systems, you need a specific type of buyer. Horizontal and vertical carousel systems are the perfect fit for certain types of product lines.
The experience team at CONESCO can find the perfect buyer match for your carousel system.
10. Mezzanine Platforms
Mezzanine platforms have so many uses and are one of the best investments are warehouse equipment buyer can make. They allow for full use of the warehouse vertical space and can reduce the need for additional leased space.