Material handling equipment and warehouse machines and supplies require precise knowledge and training to properly maintain and relocate. Our team has been providing material handling solutions since 1986. We bring over 150 years of combined material handling and warehouse space planning experience to every job. From pallet racks to lifts and jacks, Conesco Storage Systems has experience with material handling equipment of all shapes and sizes — we are your material handling experts.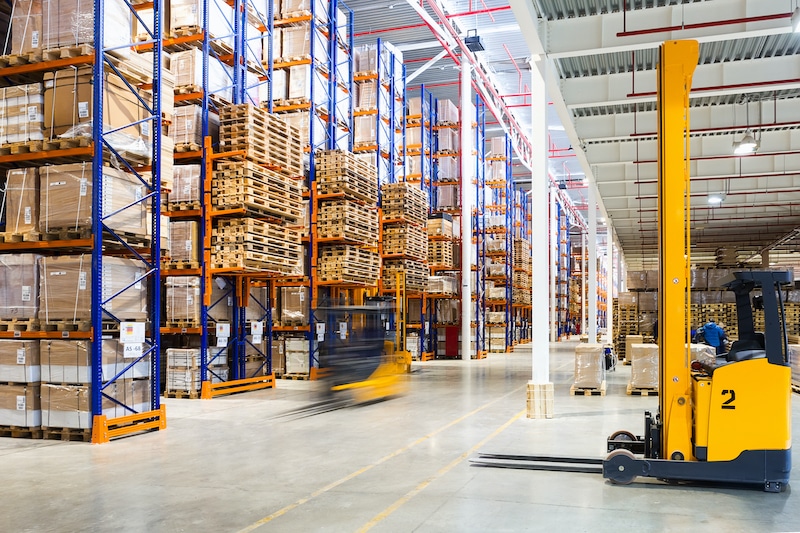 There are three fundamental principles of material handling: safety, cost-reduction, and sustainability. Safety is the most important principle when it comes to material handling. Properly trained employees must be used in order to prevent accidents from occurring. This can be done by using proper lifting techniques and having a safe working environment. Cost reduction is another major principle that should be considered when choosing which material handling system to use. An efficient material handling system is a clear way to reduce operating expenses.
Lastly, sustainability is also an essential part of any material handling system. The goal of sustainability is to reduce the amount of waste produced within a facility. By investing in sustainable material handling systems, companies can help to conserve natural resources and cut down on their carbon footprint.
Talk to one of our warehouse experts >>
Custom material handling solutions
There is no one size fits all material handling solution. The needs of a distribution center are different from a manufacturing facility. At Conesco, we get to know your unique needs and then work with you to arrive at an efficient solution that works for your budget. We apply our experience to evaluate your storage and retrieval weak points, consider the pros and cons of various automated approaches, and advise you on the right equipment to deliver results.
Our goal is to help you solve your material handling problems and automate your processes. We provide solutions that fit your needs and your budget, including consulting, equipment selection, installation, commissioning, and training.
"I was so impressed with the customer service provided by Conesco. The warehouse workers were very polite, attentive, and extremely helpful. I have never purchased warehouse storage equipment before, so I didn't quite know what to expect. But the workers went above and beyond to ensure that my new materials were safely packed on my trailer for a 3 hour trip. They even gave us a spare ratchet strap! I highly recommend for anyone looking to purchase storage equipment." – Adam C.
Warehouse Space Planning
We help you through the logistics of warehouse space planning, warehouse layout, budget, supply, and installation. Whether you are undergoing a warehouse remodel or a complete relocation, our knowledge of material handling solutions will equip you to make the best decisions.
From design to installation, we have the expertise to help you achieve the perfect material handling solution. We offer full service design and installation services for new construction, renovation, expansion, and retrofits.
Our material handling team includes:
An expert in industrial real estate who creates finder fee relationships
A knowledgeable equipment buyer with high purchasing power
A crew of experienced warehouse space planning experts ready to help you
Material handling equipment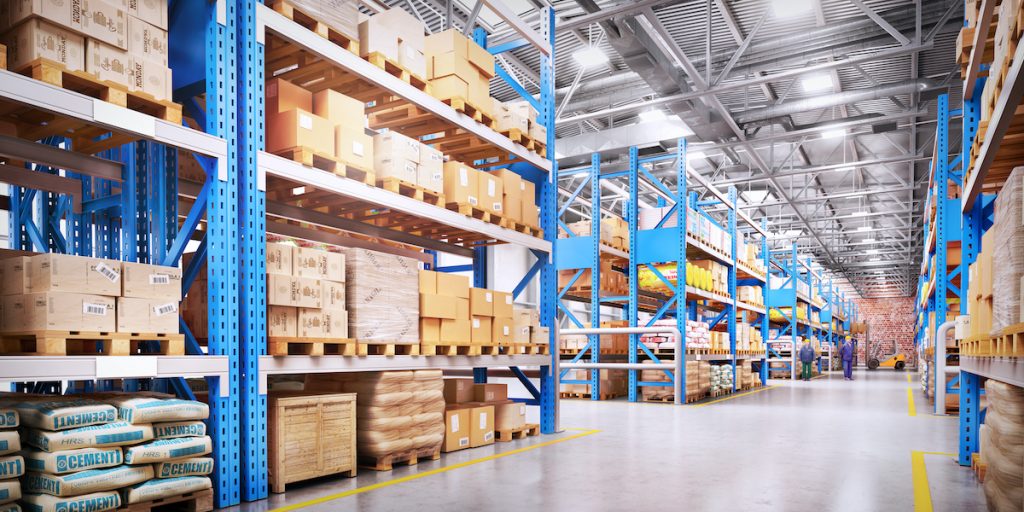 The right material handling equipment keeps employees safer and reduces expenses. There are three types of material handling equipment:
Storage equipment such as pallet racking systems
Industrial trucks such as forklifts, order pickers, pallet jacks, and side-loaders
Bulk handling equipment such as conveyors
The pallet racking storage system in your warehouse is the physical foundation of your material organization. A strategic pallet racking plan provides:
More organization: A key component to any properly run warehouse.
More floor space: The more floor space you have, the more you can store and unload, the more money you make
More efficient warehouse: Efficiency is profitability
Safer for employees: Storage systems create an order that helps keep employees safe
Material handling solutions increase profitability
Warehouse automation is a material handling solution that can help you streamline your human capital. It allows you to put your employees to work on more important jobs and free them up to focus on higher value tasks. You can automate anything from basic transportation conveyor to complex sorting systems. Understanding the challenges you face will help you determine what level of automation is right for you. If you have a labor shortage due to a lack of available workers in your area, then you might need to invest in automated storage solutions. If you have already grown beyond your current manual processes, you might be ready for more advanced solutions like robotic picking. Finally, if you have a growing eCommerce business, you might be interested in using automation to speed up your fulfillment operations.
Sustainable material handling solutions
Sustainability is an important topic not only due to public perception and legislation. Sustainable material handling practices also save companies money. Companies are starting to realize that if they want to stay competitive, they need to start thinking about ways to become more environmentally friendly. For example, load consolidation and route planning help reduce the amount of fuel consumed and emissions produced by moving freight around the country. These practices also help minimize the number of trucks needed and the amount of space required to store them.
"It was a real pleasure working with Conesco on my storage project. I wasn't exactly sure as to what I needed but after talking with their staff they laid out a plan that was both efficient for my needs as well as cost friendly. I would highly recommend them." – Teri T.
Should you buy used material handling equipment?
Buying used warehouse equipment can be a great savings. Used materials handling equipment and shelving can be found at a much lower price than new equipment despite being in similar condition. Before you buy used warehouse equipment, here are a few questions to ask.
What are the sizes, capacities, and styles of the used warehouse equipment?
The first question to ask about the used pallet racks you are considering is about the specifications. This is the information you need to know about sizes, capacities, and style of equipment for your warehouse.
What is the condition of the used warehouse equipment?
The next question to ask before buying used warehouse equipment is about the condition. Get photos of the equipment via email. If aesthetics of the equipment is important to you then say so.
Does the seller have a great reputation?
Since 1986, Conesco Storage Systems has been a leader in material handling solutions. Unlike auction houses, we are specialists in knowing the difference between quality used warehouse equipment and junk. We work with professionals who understand how to safely tear down a warehouse. At Conesco, we answer your questions based upon decades of experience. Family owned and operated, we have been building our warehouse equipment and planning experience one project at a time.
Gain a competitive advantage with an efficient material handling system
Material handling equipment is essential for businesses large and small to stay competitive in the modern marketplace. Whether you're looking to automate warehouse operations or improve efficiency in manufacturing plants, the right material handling equipment will help you get things done.
Improve your warehouse design and operations with our modern and efficient material handling solutions.
Call today. +1 (303) 690-9591.