Supply chain management is an important part of the flow of goods and services, especially when it comes to warehousing. This often involves a software system that helps oversee the storage and movement of raw materials, inventory, and finished goods in between them being moved to their final destination. This involves everything from the design to execution to monitoring of the supply chain and its activities to ensure the flow of goods and services for a company.
How the Supply Chain Management Works
Supply chain management works at every level of a product to ensure it is available on your
store's shelf. This starts with the planning stages of warehouse management, ensuring a warehouse has the right setup, personnel, inventory system, and more to manage the available raw materials before, during, and after they're turned into goods and services. By investing in supply chain management from the get go, a warehouse or distributor can get more out of their workflow.
One of the biggest jobs of supply chain management is to ensure the coordination between products, information, and finances flow to and from companies and destinations. This includes the product flow from supply to the consumer; information flow of orders to delivery; and financial flow of payment schedules to actual payment. This simplifies much of the concept of supply chain management but it highlights how each facet works to ensure delivery of products to consumers at various levels.
Why you should invest in your supply chain management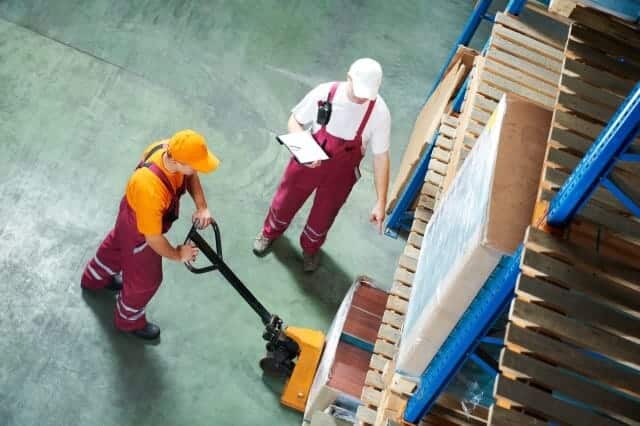 Investing in the proper supply chain management solution for your warehouse and distribution is essential to ensure your product winds up in the hands of eager consumers. This oversight not only guarantees products sell, it also guarantees that the process in place works to ensure those products sell. When one factor of the supply chain management fails, often others fail, too, which can cause a gap in the supply and demand chain between company and consumer. That's why narrowing down what works for your distribution plans at the warehouse level is essential for the success of your goods and services.
What people are saying about CONESCO Storage Systems, Inc.
[testimonial_rotator id=18218 format=list]
Would you like to speak to one of our salesmen over the phone? Submit your details and we'll be in touch shortly.
Frequently asked questions about our warehouse equipment removal service:
What kind of warehouse equipment do you buy?
We are looking to purchase large quantities of pallet racking and most other warehouse equipment.
Do you serve my location?
CONESCO serves the entire United States from multiple locations.
How quickly can we get started?
It might be quicker than you think! The first step is to give us a call or have us call you. Once we have a good understanding of your unique situation, we typically provide a quote within 5 days and will schedule a time with you to have one of our team members come visit your site.
Will you buy and remove everything from our warehouse?
Our specialty is in used pallet racks (uprights, beams, wiredecks, pallet supports), pallet rack accessories (like guide/ guard rail, netting), conveyor systems, mezzanines, and pick modules. If your warehouse also includes different material like
balers
shrink wraps or
lifts,
then we can buy/ remove those as well.
Sometimes material is in bad shape or is a very uncommon size or outdated brand. In some of these cases we do not purchase the materials, however we still can provide you with our teardown services to remove the materials from your warehouse. We encourage everyone to reach out so we can better understand what is in your warehouse and what your intentions are. Once we have a good understanding, we are happy to provide you with our recommendations, even if that means not using us.
Will you clean up after you have finished with the shelving and equipment removal?
Absolutely! Removing used warehouse equipment is a messy job. All debris will be properly disposed of and the floors swept.
We are still operating. Can you work around us?
Yes! There are a few things that will need to happen in order to ensure everyone's safety and some other items need communicated like an agreed upon timeline. It's true, an operating warehouse will sometimes slow down a teardown project. But, we understand it's necessary to avoid disruption of your business during the warehouse shelving and equipment removal process.
How long will the used equipment removal process take?
We get that question all the time! It depends on many factors such as:
will the warehouse be shut down or,
will it still be operating?
How much material is there?
Are the uprights bolted down to the ground?
Best practice is to give yourself multiple months of time in planning so that way you provide a buffer for your project to finish according to a timeline. Getting a full count of the materials and good pictures is a great way to start the process of evaluating the decommission of your warehouse.
Will you leave holes in the floor or walls after the removal process?
No. Removing floor anchors does create holes but we take responsibility for grinding them down to be flush with the cement or fill them with cement epoxy.
Powered by HTML5 Responsive FAQ